Rhinoplasty For Men

Conveniently located to serve Walnut Creek
The goal of rhinoplasty is to create a beautiful and natural-looking nose that is in harmony with the other facial features.
Rhinoplasty is a group of operations performed to enhance the shape or size of the nose or to improve breathing. Minimally invasive rhinoplasty can reshape the cartilage in the nose, smooth any bumps or crooked nasal bones, and straighten the septum to create the desired size and shape. The operation may be performed for purely cosmetic reasons or as part of a reconstruction for birth deformities, following trauma, cancer or other disease. Rhinoplasty is not very painful, but the bruising and swelling can be marked and can take two to four weeks to settle. Rhinoplasty has a permanent effect on nasal shape and can improve your self-confidence and self esteem.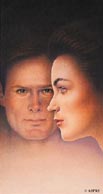 Patients having airway obstruction and deviated septum can have corrective surgery at the time of rhinoplasty. This part of the procedure is usually covered by insurance companies.
Incisions are made inside the nostrils in most cases, though a small, external incision under the nose may be involved to aid in visualization. The skin is lifted off the nasal skeleton and cartilages. Dr. Ghorbani can then sculpt the nasal shape and size before the skin is redraped on the new nasal framework. A light splint and tape are worn five to seven days and then removed in our office along with any external sutures.
Dr. Ghorbani pioneered the rhinoplasty technique called the Double Arch Chonchal Cartilage Nasal Tip Graft, which is used to create a well-defined and sculpted nasal tip. Dr. Ghorbani presented his new technique for nasal tip grafting using ear cartilage to the 50th annual meeting of the California Society of Plastic Surgeons in Santa Monica in May of 2000 and he currently teaches the technique to other plastic surgeons.
Good Candidates for Rhinoplasty for Men
Male patients who are looking for an effective way to make aesthetic and/or functional changes to their nose are good candidates for rhinoplasty for men.
It's best to have realistic expectations regarding potential results for this procedure. To look over our past results, please visit our Rhinoplasty Before and After Gallery.
To help ensure a safe procedure and avoid a prolonged recovery process, it's best for the patient to be in good health and a non-smoker. Smokers will need to quit several weeks before the surgery.
Your Consultation
Patients will be asked questions about their medical history during their consultation for rhinoplasty for men. They will need to provide details about medications that they are taking, past procedures, allergies, and other aspects of their medical history.
The details of the male rhinoplasty procedure will also be explained. If patients have questions about the procedure, this would be the best time to ask them. Any concerns that they have should be brought up during the visit so that patients can be better prepared going into their surgery.
Contact Us
To learn more about what rhinoplasty for men in Walnut Creek involves, patients can schedule a consultation with Dr. Nouri Ghorbani today. All questions will be discussed during the visit.