Rhinoplasty for Women
Conveniently located to serve Walnut Creek
The goal of rhinoplasty for women is to create a beautiful and natural-looking nose that is in harmony with the other facial features. When it comes to rhinoplasty for women in Walnut Creek, Dr. Nouri Ghorbani is at the forefront of aesthetic transformation and functional refinement.
What Is Rhinoplasty?
Rhinoplasty (or cosmetic nose surgery) is a group of operations performed to enhance the shape or size of the nose or to improve breathing. Minimally invasive rhinoplasty can reshape the cartilage in the nose, smooth any bumps or crooked nasal bones, and straighten the septum to create the desired size and shape. The operation may be performed for purely cosmetic reasons or as part of a reconstruction for birth deformities, following trauma, cancer, or other disease.
What Are the Medical Benefits of Rhinoplasty for Women?
Rhinoplasty, commonly known as a nose job, is often associated with cosmetic enhancements to improve facial aesthetics. However, there are also several medical benefits to rhinoplasty for women that extend beyond appearance.
Improved Breathing: One of the significant medical benefits of rhinoplasty is its potential to correct structural issues that impede proper breathing. Conditions such as a deviated septum, nasal valve collapse, or enlarged turbinates can lead to chronic nasal obstruction.
Correcting Congenital Abnormalities: Some women are born with congenital nasal abnormalities that affect both their appearance and breathing. Rhinoplasty can correct these issues, such as a cleft nose, nasal asymmetry, or other congenital deformities, to enhance both form and function.
Resolving Trauma-Related Injuries: Accidental injuries or trauma to the nose can lead to nasal fractures, septal deviations, and other structural problems. Rhinoplasty for women can reconstruct and restore the nose's shape and functionality, helping women regain their pre-injury appearance and breathe more comfortably.
Treating Chronic Sinus Issues: Rhinoplasty can improve nasal drainage and ventilation, reducing some of the symptoms of chronic sinusitis.
Alleviating Headaches: In some cases, chronic headaches or migraines can be linked to nasal structural issues. Rhinoplasty for women can help alleviate these symptoms by improving nasal airflow and reducing pressure in the nasal passages.
Enhancing Sleep Quality: Women with obstructed nasal passages due to structural issues may experience disrupted sleep and snoring. By correcting these issues through rhinoplasty, individuals can enjoy improved sleep quality.
Correcting Nasal Deformities: Nasal deformities resulting from injury, previous surgeries, or genetic conditions can impact both aesthetics and function. Rhinoplasty for women can correct these deformities, allowing for improved breathing and a more symmetrical and proportionate appearance.
Who Is the Right Candidate for Rhinoplasty for Women?
The ideal candidate for either aesthetic or functional rhinoplasty surgery for women is in overall good health and possesses a genuine desire for nasal enhancement or correction.
For aesthetic rhinoplasty, the ideal candidate seeks refinement of nasal proportions while maintaining realistic expectations regarding the transformative potential of the procedure.
In cases of functional rhinoplasty, the ideal candidate experiences impaired nasal function due to structural abnormalities or congenital deformities and wants to improve their breathing and alleviate associated health concerns.
Regardless of the motivation, candidates for either aesthetic or functional rhinoplasty should exhibit sound physical health, be a non-smoker or willing to quit, and commit to post-operative care.
Rhinoplasty Consultation
When considering rhinoplasty surgery, women are encouraged to consult with a pioneer in the field like Dr. Nouri Ghorbani. This can be an invaluable step towards achieving exceptional results. Through the consultation process, the doctor will review your health history and your facial and nasal anatomy and structure. The doctor will create a personalized surgical plan to ensure your safety and achieve your goals.
What to Expect During Rhinoplasty for Women
Rhinoplasty incisions are made inside the nostrils in most cases, though a small, external incision under the nose may be involved to aid in visualization. The skin is lifted off the nasal skeleton and cartilage. Dr. Ghorbani can then sculpt the nasal shape and size before the skin is redraped on the new nasal framework.
What to Expect After Rhinoplasty
A light splint and tape are worn for five to seven days and then removed in our office along with any external sutures.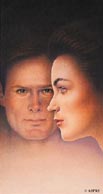 Rhinoplasty is not very painful, but the bruising and swelling can be marked and can take two to four weeks to settle. Rhinoplasty has a permanent effect on nasal shape and can improve your self-confidence and self-esteem.
What Is the Cost of Rhinoplasty for Women?
The cost of rhinoplasty for women can vary based on individual goals and complexities. At Dr. Ghorbani's practice, we understand the importance of transparency and will be happy to answer any questions regarding pricing.
Learn More Today
Dr. Ghorbani pioneered the rhinoplasty technique called the Double Arch Chonchal Cartilage Nasal Tip Graft, which is used to create a well-defined and sculpted nasal tip. Dr. Ghorbani presented his new technique for nasal tip grafting using ear cartilage to the 50th annual meeting of the California Society of Plastic Surgeons in Santa Monica in May of 2000 and he currently teaches the technique to other plastic surgeons. Contact us today for a consultation.
For results, please visit our Rhinoplasty Before and After Gallery.
Dr. Ghorbani is amazing. He is extremely professional, loves his work and has an artistic eye for perfection. Patient satisfaction is his goal, he listens carefully and presents options. I would recommend anyone who is seeking the best, we are fortunate to have him in the Bay Area. Personally, I wouldn't trust anyone else.

– Anonymous