Rhinoplasty For Women Walnut Creek
The goal of rhinoplasty is to create a beautiful and natural looking nose that is in harmony with the other facial features.
Rhinoplasty (or cosmetic nose surgery) is a group of operations performed to enhance the shape or size of the nose or to improve breathing. Minimally invasive rhinoplasty can reshape the cartilage in the nose, smooth any bumps or crooked nasal bones, and straighten the septum to create the desired size and shape. The operation may be performed for purely cosmetic reasons or as part of a reconstruction for birth deformities, following trauma, cancer or other disease.
Rhinoplasty incisions are made inside the nostrils in most cases, though a small, external incision under the nose may be involved to aid in visualization. The skin is lifted off the nasal skeleton and cartilages. Dr. Ghorbani can then sculpt the nasal shape and size before the skin is redraped on the new nasal framework. A light splint and tape are worn five to seven days and then removed in our office along with any external sutures.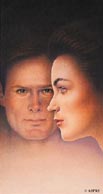 Rhinoplasty is not very painful, but the bruising and swelling can be marked and can take two to four weeks to settle. Rhinoplasty has a permanent effect on nasal shape and can improve your self-confidence and self-esteem.
Dr. Ghorbani pioneered the rhinoplasty technique called the Double Arch Chonchal Cartilage Nasal Tip Graft, which is used to create a well-defined and sculpted nasal tip. Dr. Ghorbani presented his new technique for nasal tip grafting using ear cartilage to the 50th annual meeting of the California Society of Plastic Surgeons in Santa Monica in May of 2000 and he currently teaches the technique to other plastic surgeons. Contact us today for a consultation.
For results, please visit our Rhinoplasty Before and After Gallery.
Dr. Ghorbani is amazing. He is extremely professional, loves his work and has an artistic eye for perfection. Patient satisfaction is his goal, he listens carefully and presents options. I would recommend anyone who is seeking the best, we are fortunate to have him in the Bay Area. Personally, I wouldn't trust anyone else.

– Anonymous